Small Details, Excellent Results
We know that small details matter, from the smallest railing to the largest new home construction project. You can trust that we'll pay attention to the small details and the big picture.
New Home Construction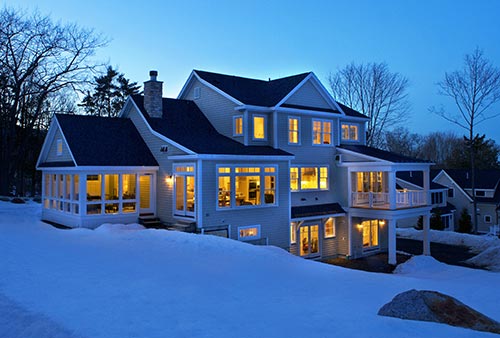 While building a new home is an exciting endeavor, it can also be a daunting one. At Broad Cove Builders, we build on the excitement and ease concerns by clearly demonstrating our experience and attention to detail from the very first introduction through the last step of each project.
We understand the importance of meeting our customers budget needs while at the same time always looking for ways to exceed expectations. We thrive on challenge and enjoy working with our customers to find ways to incorporate the much desired "out of budget" items into a project
Broad Cove Builders has built a solid reputation in MidCoast Maine because our projects are built on trust. The hallmark of our work is how delighted our customers are with it. Many of our customers refer us to friends or call us to work on future projects. We feel this is the greatest reflection of both the quality of our work and our dedication to delivering an exceptional experience for each and every customer
If you're ready to build your new home, please contact us today to learn more – 207-273-4111