Small Details, Excellent Results
We know that small details matter, from the smallest railing to the largest new home construction project. You can trust that we'll pay attention to the small details and the big picture.
About Us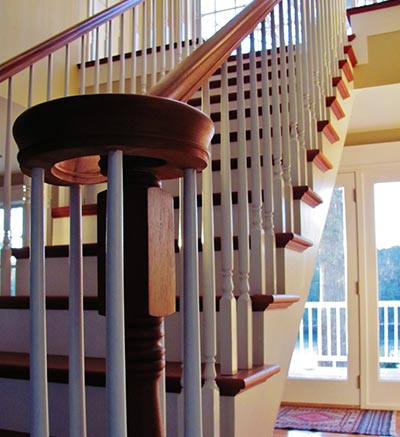 Broad Cove Builders has been serving its customers in building custom homes and providing renovation services since 1986. Owner Jared Reitze and his team have built the company into what it is today; a highly efficient, customer-based organization that only retains the most skilled persons within their field to perform its design and construction services. Integrity, quality, attention to detail, keeping within budget, and delivering on time are the corner stones of Broad Cove Builders. Combined with over 30 years of experience, the Broad Cove team has enjoyed performing a wide range of services for its customers. From large custom homes to additions, to remodels, to a simple home repair, we find our flexibility and can-do approach is greatly appreciated by our customers.
From our office in Warren, ME, we proudly serve customers throughout the Central Maine Coast region. A sample of towns served includes; Cushing, Camden, Rockport, Rockland, Owls Head, St George, Tenants Harbor, Damariscotta, Wiscasset, Bristol, Boothbay, Bath, Brunswick, Harpswell, Freeport, and Yarmouth. Please be sure to inquire should your town not be noted as being served.
If you would like a free consultation to discuss your construction project, please call our office at (207) 273-4111